Southwest Sierra Then & Now - #26
9/14/2023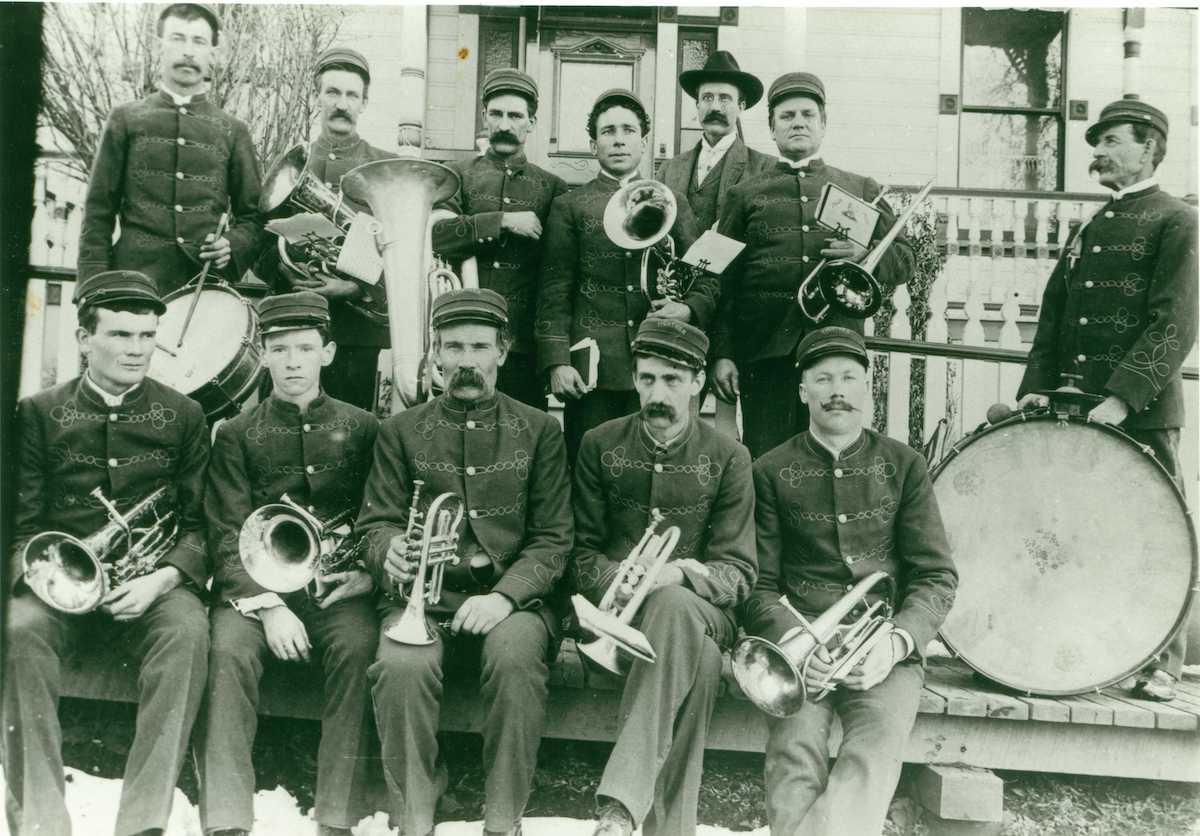 Eleven members of the fourteen member Tightner Band, Alleghany 1907. HL Johnson is in the back row 3rd from right. His home can be seen in the background. The man with the big moustache front and center is William Wright Sr. Now that we have all the band member's names, (in this week's article) perhaps our readers can help put other names to faces?
Photo from Helen Armstrong collection courtesy of Undergroundgold.org
Continued from last week: The Daily Union Sept. 11, 1907 - Admission Day Celebration in Alleghany.
On Sunday afternoon a baseball game between Alleghany and Downieville was scheduled, but the team from the Sierra County Seat failed to materialize. Instead, two picked nines gave an exhibition by playing several innings of the national game.
But Monday was the big day and the crowd that assembled reminded some of the pioneers of the early gold days in the first big camps of the State. It was a jolly, good-natured crowd, made of people who had no other purpose than to have a good...